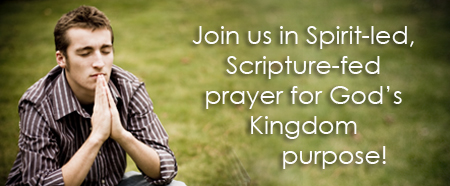 Prayer Ministries
For more information, contact Peter Spychalla, Director of Prayer Ministries.
Sunday Morning Prayer
Prayer with the Pastor (8:15 AM)
Partner in prayer with Pastor Scott Boerckel each Sunday morning from 8:15-8:29 AM in Room 174 (Prayer Room). Be part of the team that intercedes for God's blessings on the preaching of His word at EWO.
12 Minute Huddle (8:31 AM)
Pray for children at EWO each Sunday morning from 8:31-8:43 AM in Room 174 (Prayer Room). Partner with Children's Ministry leaders, teachers, parents, and others to pray for the spiritual nurture of children at EWO. Just 12 minutes!
Pre-Game Prayer (8:45 AM)
Pray for a vibrant, life-changing work of God in our midst at EWO each Sunday morning from 8:45-8:57 AM in Room 174 (Prayer Room). Pray that both visitors and long-time attendees at EWO would be welcomed, encouraged, and spiritually strengthened through song, study, and friendship at EWO.
Prayer Corps (9:00 & 10:30 AM)
Be part of a team that prays once a month during a Sunday morning worship service in Room 174 (Prayer Room) for the effective ministry of God's word among the congregation and for a wide range of personal and ministry needs at EWO. (Additional details here).
Wednesday Evening Prayer
Wednesday Evening Prayer Meeting (6:45 PM Sept. - May, 7:00 PM summer)
Join with several dozen others in our main prayer meeting of the week in room 171 (Video Overflow). This dynamic prayer time is kingdom-focused: our goal is to pray for the progress of the gospel across a wide range of ministries at EWO and beyond. We begin in song and praise. We frequently have EWO mission teams and EWO-supported missionaries present during a portion of our time. Then we pray in smaller groups for the furtherance of God's work. Capture a greater vision of God's gospel work, both locally and across the world. Learn to pray biblically and effectively for His work. Leave refreshed and renewed by God's presence.
Special Prayer Gatherings
Prayer Ministries facilitates special prayer gatherings, whether public or private, from time to time. Examples of public gatherings include Outreach Prayer with other churches, National Day of Prayer gatherings, and prayer for special church needs such as the seeking of a pastor. Private prayer gatherings have included prayer with families concerning troubled marriages, wayward children, or other special needs of a private nature.
___________________________________________________________________
From time to time, Prayer Ministries offers studies on prayer and training sessions. Here are recent examples.
Abundant Simplicity
In July 2013, we discussed Jan Johnson's book Abundant Simplicity: Discovering the Unhurried Rhythms of Grace.
Summer Study on Solitude and Silence

For 8 weeks during Summer 2012, several dozen individuals met each Sunday evening to discuss chapters from Ruth Haley Barton's book, Invitation to Solitude and Silence: Experiencing God's Transforming Presence.
Winter Study on Guidance
For 6 weeks during winter 2012, several dozen individuals met each Sunday morning for the study, Decision Making and the Will of God: A Practical Look at Guidance in the Life of a Believer.
Summer Prayer Study
For 8 weeks during Summer 2011, several dozen individuals met each Sunday evening to discuss chapters from Daniel Henderson's book, Transforming Prayer: How Everything Changes When You Seek God's Face.
Equipping of Prayer Teams
In Spring 2011, Prayer Ministries hosted An Evening of Appreciation and Equipping for EWO Prayer Teams with senior pastor Scott Boerckel.
Coffeehouse Conversations
In Spring 2010, groups of 6-8 individuals met for several weeks in local coffee shops to discuss chapters from Jan Johnson's book, Enjoying the Presence of God: Discovering Intimacy with God in the Daily Rhythms of Life.