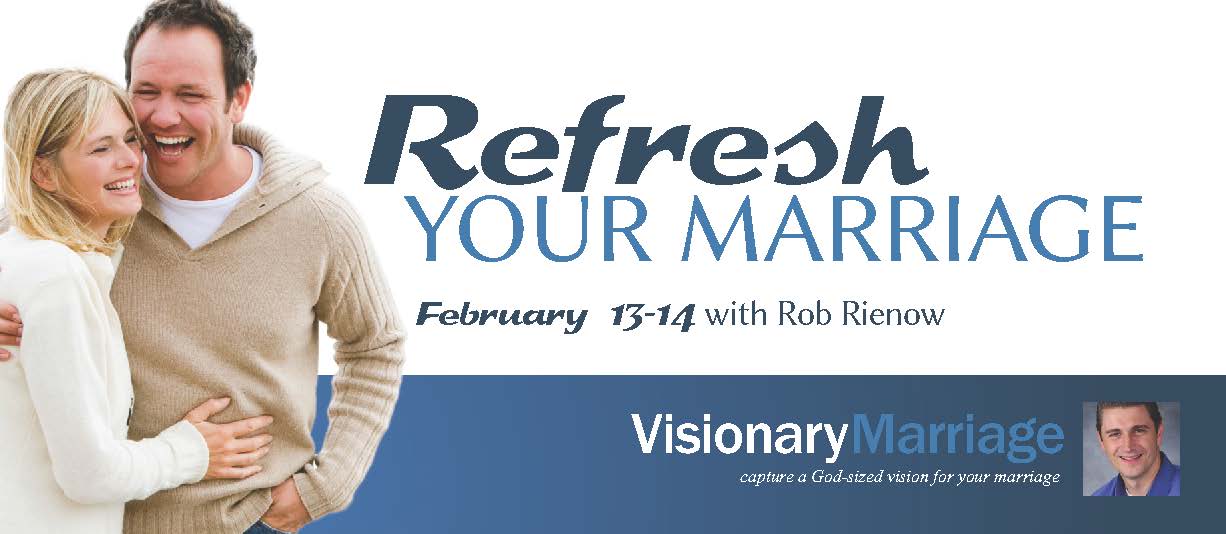 Visionary Marriage Conference with Rob Rienow
Do you have a vision for your marriage? Is it the right vision? Are you both moving in the same direction? Do you have the tools in your toolbox to get you there, and do you know how to properly use those tools? Come learn from Rob Rienow, one of the leading national voices in marriage and family today. By the time you leave this conference, whether married or engaged, you will be inspired to embrace a Bible driven mission for your lives together.
The Visionary Marriage conference will be held at East White Oak on:
Friday, February 13, 2015, 6:30 - 9:00 PM
Saturday, February 14, 2015, 9:00 AM - 12:30 PM
There is no charge to participate, but you are asked to please register below. There will be an opportunity to make a donation toward the cost of the event Saturday morning.
Childcare provided: $2/child, Max $8/family, per session